Posted on 14 March 2017 by admin
Temple University Men's Gymnastics may have been dropped, but it isn't broken.  Coach Jesse Kitzen-Abelson has been kind enough to outline his goals to keep Temple self-sufficient, thus remaining a viable option as a collegiate men's gymnastics program.  Kitzen-Abelson has a strong resume, steeped in Temple tradition.
Competed for Temple (2008-2011) on PH, PB and HB.
Placed 3rd in the ECAC on PH and qualified to NCAA semi-finals on PH in 2010.
Team co-captain for 2 years.
His father was on the Temple Gymnastics team (1968-1971).
Coached in South Africa (2011-2016).
Coached junior and senior national teams. 
3-time National Coach for South Africa – Cottbus World Cup, African Championships and Commonwealth Games (2014).
By Jesse Kitzen-Abelson
In 2013 Temple University Men's Gymnastics began to raise funds to become self-sufficient and continue the tradition of world-class gymnastics at Temple University. Although an endowment to fully fund the program was not reached, it signified the beginning of a renewed effort to stabilize the men's gymnastics team. We are merely in the initial phase of this process however, at this point it is pertinent that we restructure, reformat and re-energize the system for the sustainability and continued achievement of TUMG.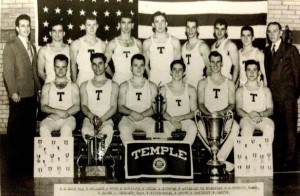 Temple will graduate its final members of the former Division I team this year. This season is Fred Turoff's 41st year with the team and will soon be retiring.  Jesse Kitzen-Abelson (former Temple Gymnast and Commonwealth Games coach for South Africa) has returned from overseas and is learning how to take the reins.  He is currently planning how the team will raise its budget on an annual basis so TUMG can last for another 90+ years at an elite level.  Jesse has been in close contact with JT Okada (Cal-Berkeley), Scott Barclay (ASU), Jim Holt and Mark Russo (University of Washington) to learn what needs to be done to ensure that this team can last indefinitely.  Each of these people have been key players in the success of their self-sustaining gymnastics teams.  The future success of the campaign Jesse has embarked on heavily relies on the fact that these particular coaches and other passionate people within the gymnastics community are lending a helping hand.  
TUMG has an endowment which needs to grow over time but the basic plan will be to raise money in three different areas:
Host a JO competition called the "Temple Benefit Cup"

Have TUMG members teach various camps and clinics to the fitness world (gymnasts, CrossFitters, circus students, cheerleaders)

Receive donations through selling apparel, performing exhibitions and reaching out to our alumni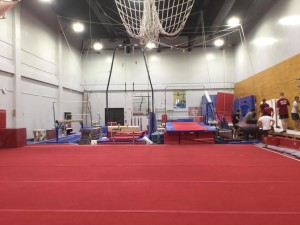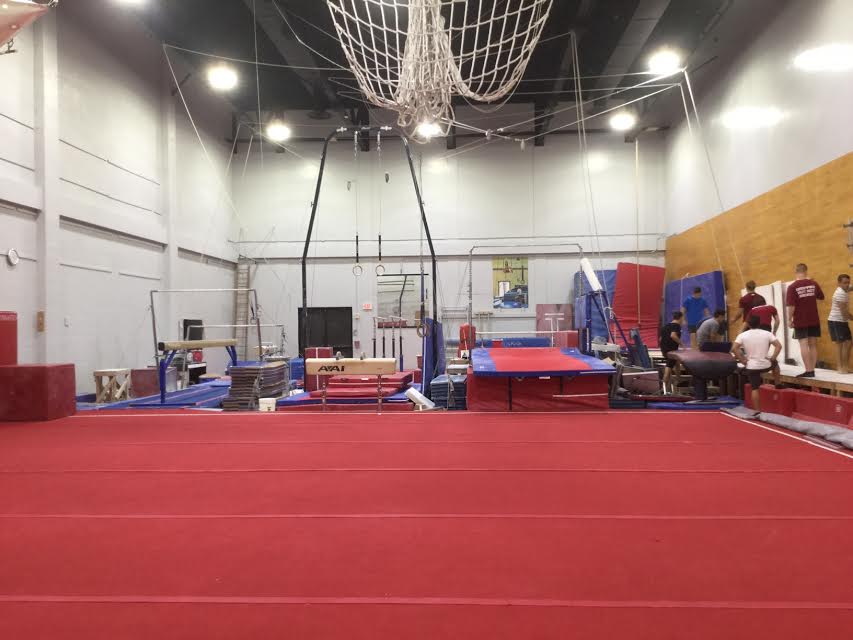 Jesse plans on recruiting new members and spending 5 days a week with the team next year onwards (2017-2018) to ensure that they are being guided properly and can maximize their potential as gymnasts in college.  Volunteer coaches are not allowed to be paid by the University, therefore he and the team will need to raise between $75,000-$100,000 each year to ensure that the team is taken care of for travel, apparel, grips, and food for the year; as well as a minimal salary for the coach.  TUMG is still alive and Jesse plans on keeping it that way.  Temple University will continue to be the new home for college students that want to continue their careers on the east coast at a top-tier school with a great facility.